Oupree Encoder settings for HDR 4K videos using 10-bit x265
1. 4K60 HDR HDMI SDI IP Streaming Encoder settings
1.1 Select H.265 & Main 10 Profile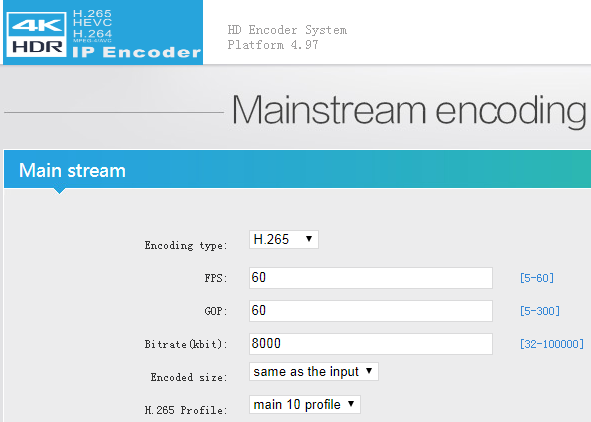 1.2 System-Advanced
a. Select the EDID with HDR.
b. Gamut: BT2020
c. Dynamic Range: HDR Note: Please select the BT709&SDR if input video not HDR.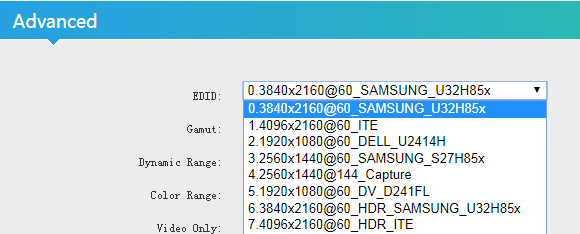 2. Input Video Settings: Select the HDR output and 10bit if you can.
2.1 For Apple TV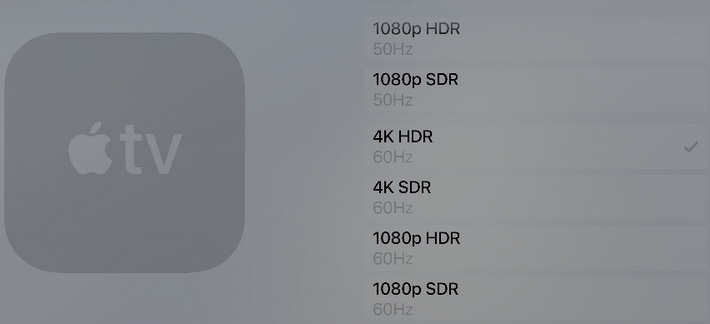 2.2For PC, enable the HDR, read here, https://support.microsoft.com/en-us/help/4040263/windows-10-hdr-advanced-color-settings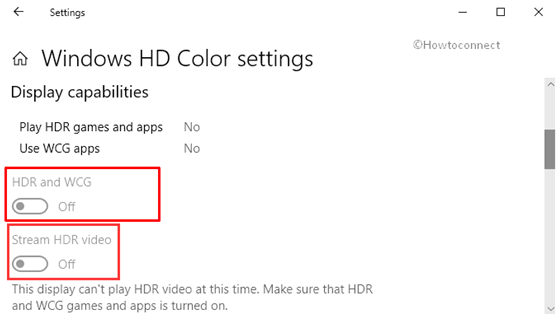 3.Test the 4K HDR Video Streaming by VLC, default settings support the HDR playback. For PotPlayer, see below settings or install the HDR plugin.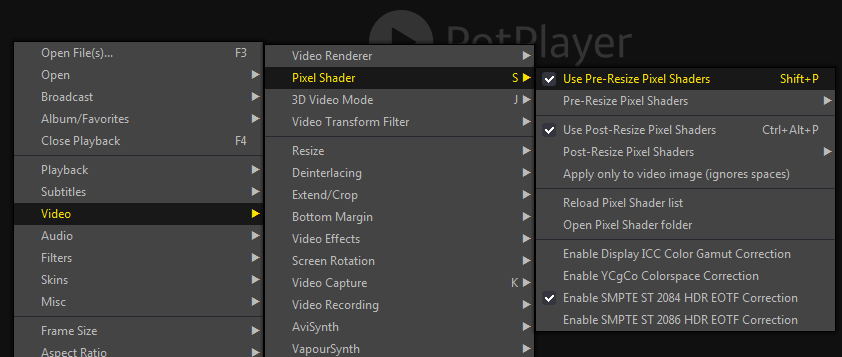 4. Check the play back video codec by Potplayer, press Ctrl+F1, File Info tab,