Oupree IP Video Encoder Supports H5 Video Player
Since Adobe no longer supports Flash Player after December 31, 2020 and blocked Flash content from running in Flash Player beginning January 12, 2021.
Oupree IP Video Encoder admin page updated the H5 Video Player, then you can preview the video stream by the HTML5. See below screenshot,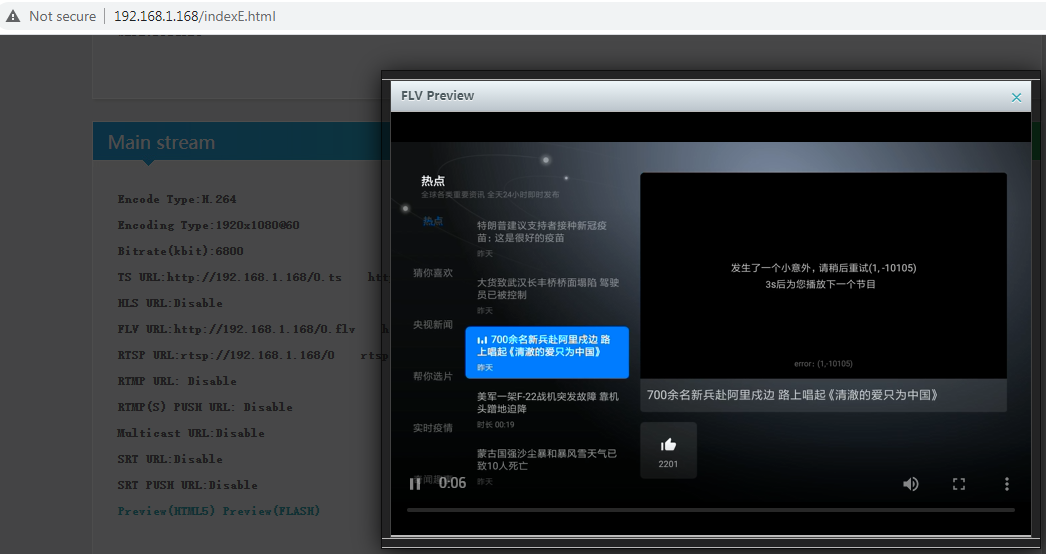 Copyright © Oupree Technology Co., Ltd.